This time about the virus origins.
Their article says "Covid origin studies say evidence points to Wuhan market" and shows this map of cases…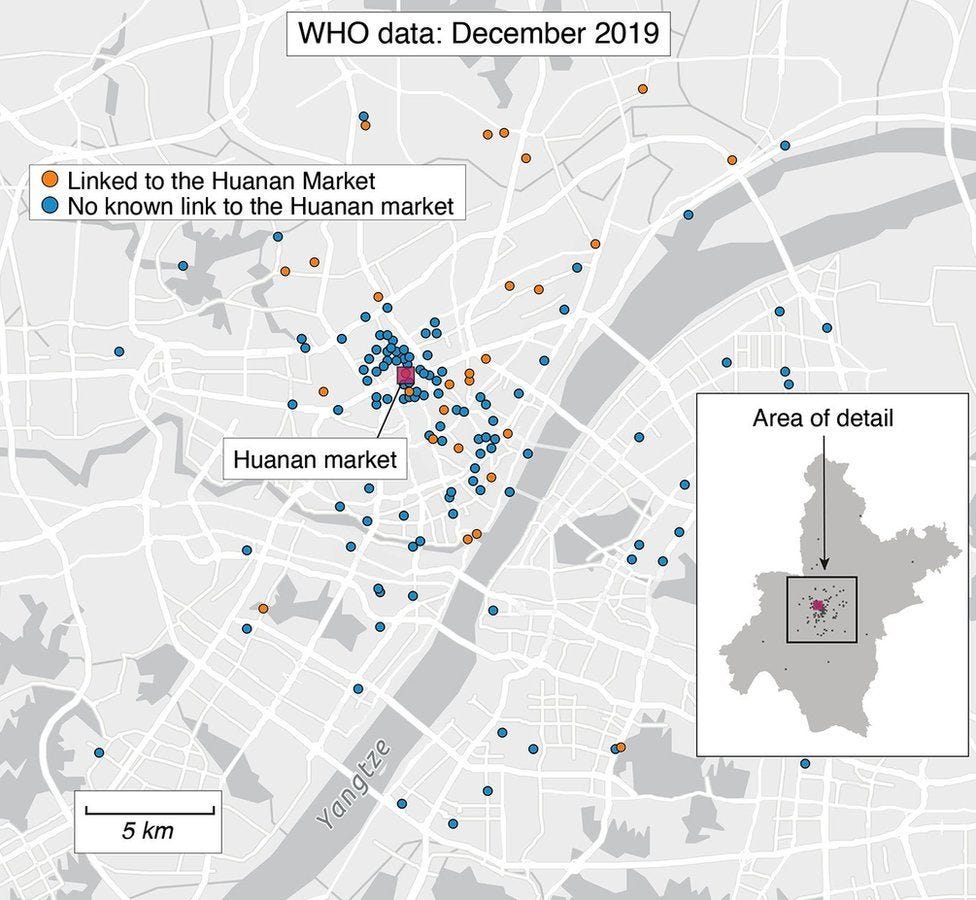 What's missing?
The Wuhan Institute of Infectious Diseases (WIID) and The Wuhan Institute of Virology (WIV).
Let's add them in and…
Continue reading

BBC: lying by omission?