No Amnesty
Some Irish entries from 11:00. Vaccine poster-boy dies at 4 years (11:43).
Australian birth down 67%? (12:43)
Jessica Rose thought similarly. BUT…
…. within 24-hours her own peer-review process had informed her it could be a reporting lag. She analyses that possibility here, after saying:
It doesn't help, but thank you for answering! It's more than some 'Bureaus' do.

The point is that vital ABS1Australian Bureau of Statistics statistics are not up-to-date a full year following data capture.

This is not ok, especially in the face of many other countries reporting excessively low birth rates.2See here, for early examples.

Jessica Rose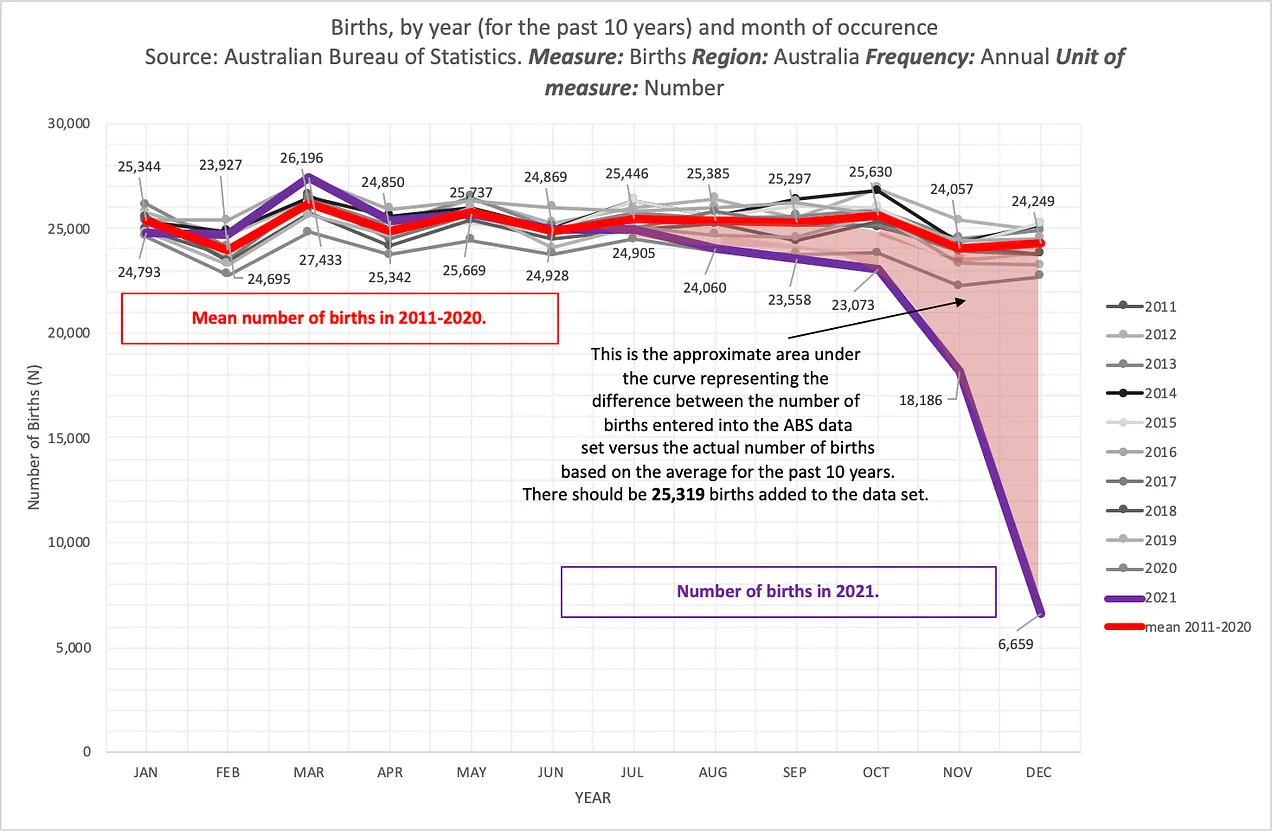 ---
1

Australian Bureau of Statistics

2

See

here

, for early examples.