Singer Jessica Sutta (former Pussycat Dolls member) – talks about being injured by the Moderna COVID-19 mRNA Vaccine
---
Robert nearly died after his injections and still suffers debilitating and dangerous symptoms – eighteen months later.
Tiago set up the (now banned) "Died Suddenly News" Facebook group. He plans to launch an independent support site early 2023.
Dr. Jessica Rose spoke with them both on December 23rd.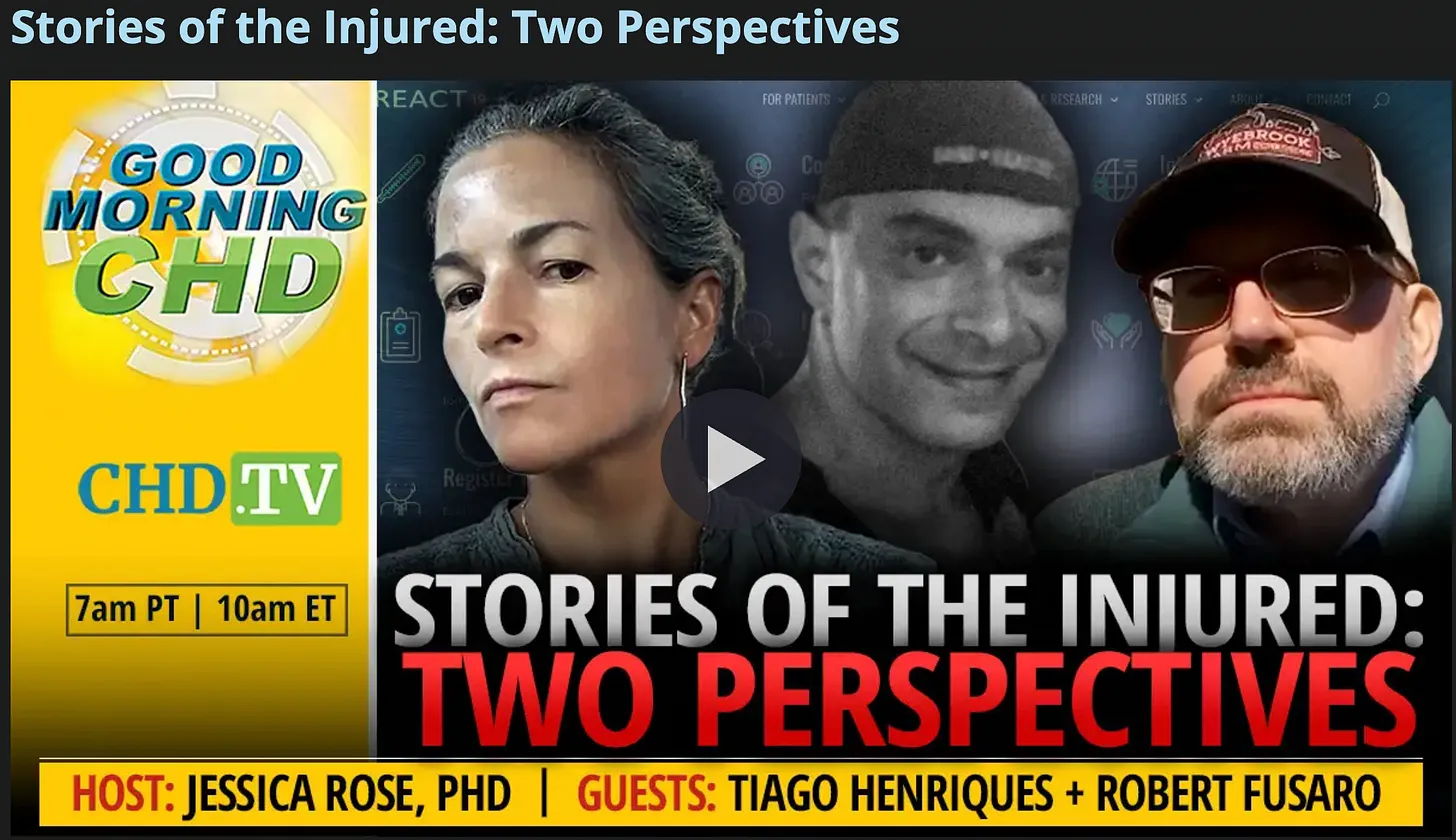 … an episode, dedicated to vaccine injury. They discuss efforts being made to increase awareness for the side effects from vaccination as well as stories of censorship, corruption and collusion.

Children's Health Defense
---
Watch on Children's Health Defense | Rumble
(video starts at 6:20)
U.S. Senator Ron Johnson hears testimony from world-renowned experts in Public Health, Science, Medicine, Law, and Journalism in a public forum… held in the U.S. Senate's Hart Building, on Capitol Hill. He will also hear testimony from victims of Covid vaccine injury. Speakers Include Dr. Peter McCullough, Dr. Pierre Kory, Dr. Paul Marik, Dr. Robert Malone, ICAN Attorney, Aaron Siri, Esq., OpenVAERS Founder, Liz Willner, Edward Dowd, Dr. Harvey Risch, Dr. Ryan Cole, Journalist, Del Bigtree, and more.

The Highwire
Note: several contributors cite scientific papers and/or authors to support their statements. At times seemingly from memory.

Yet pro-mask/lockdown/vaccine politicians, journalists, public health personnel and others don't seem to do that. How come?
---