Over 10,000,000 people submitted health reports to the app after their Covid-19 vaccination.1From which the CDC only recently released some of the data when forced by court order (after "463 days and two law suits").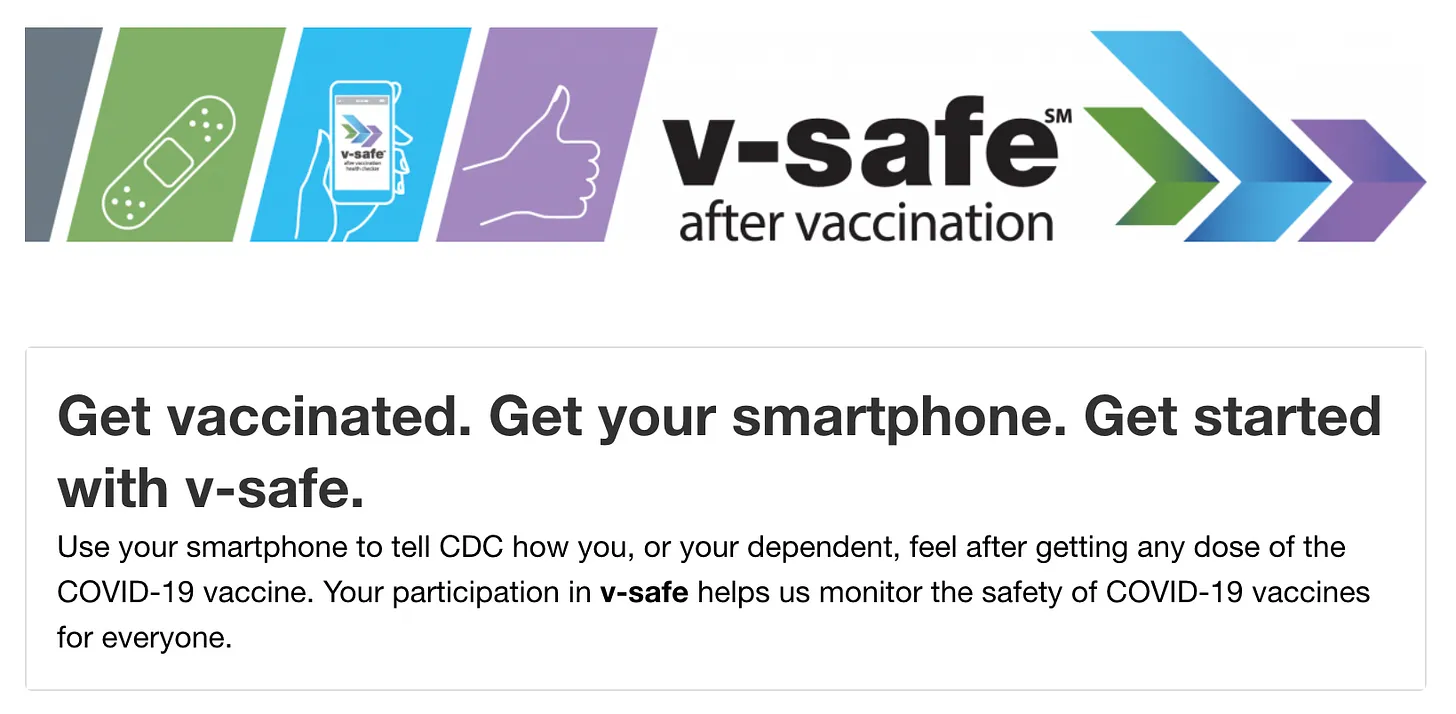 From those 10million users:
33% reported at least one adverse event
25% needed time off work or school
7.7% needed medical care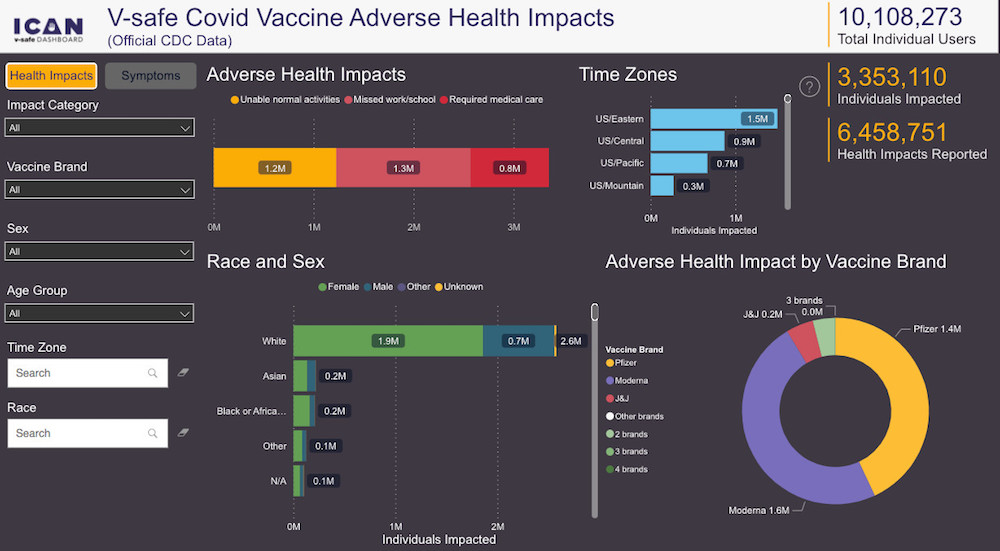 BUT… they were only shown…
… a measly 18 adverse events… as opposed to the over 25,000 MedDRA PT codes (25,592 to be precise) used in the VAERS context of which over 14,000 have been reported in the context of the COVID-19 injections… And just to be a bit facetious, as per Pfizer's own list of adverse events of special interest that lists 1291 adverse events, this leaves 1,273 adverse event types unavailable for use.

Jessica Rose
… and…
The information captured in free-form fields has not yet been produced and ICAN is still litigating to obtain that information.

Informed Consent Action Network
So… v-safe has more to tell us.
As will today's October 6th Highwire episode. Livestream or replay on Rumble.2Promo on Rumble.
---
ICAN | Mark Sharman3Former Sky News executive, Director of Safe & Effective: A Second Opinion | Dr. Jessica Rose
1

2

3

Former Sky News executive, Director of Safe & Effective: A Second Opinion