Robert Malone recently shared his experience of his own potentially fatal vaccine adverse event and his recently discovering that his vaccine came from one of the 'bad' batches.
Malone's account fits well with Mike Yeadon's Jan 7th presentation to the 86th sitting of the Corona Investigative Committee.
Yeadon outlines evidence of possible premeditated murder, using "hot lots" of Covid injections. He can't think of any benign reason that would explain the vast differences in numbers of adverse reactions between batches.
His presentation centres around these two slides.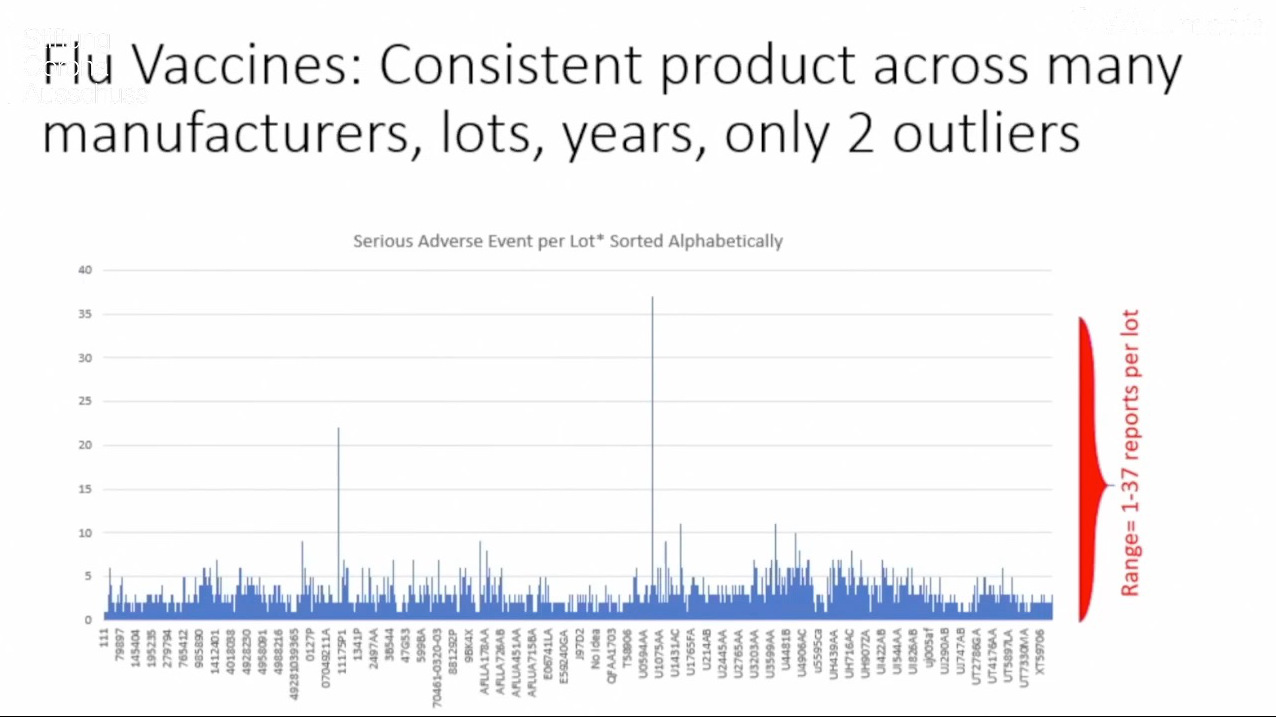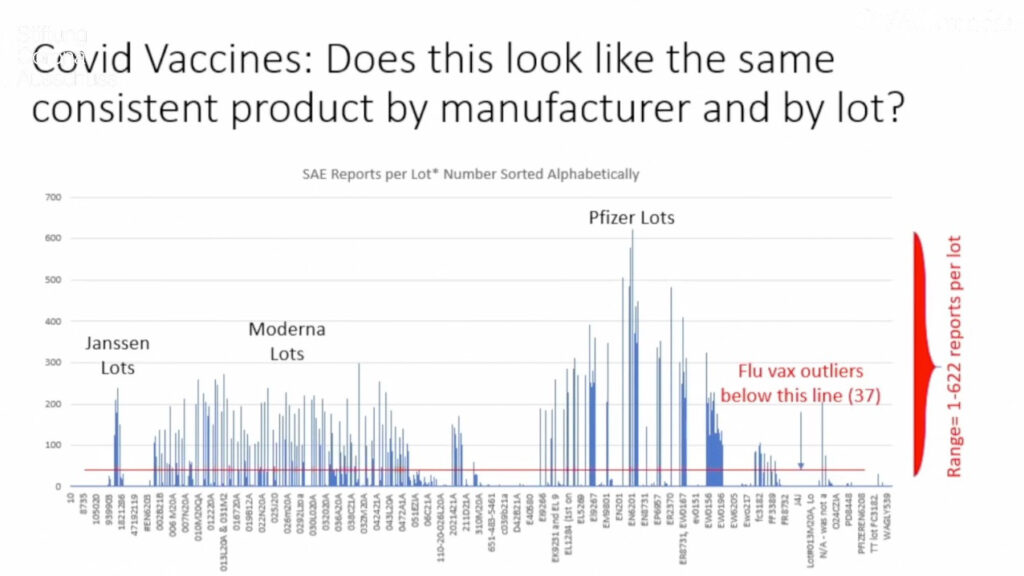 ---
Website mentioned: howbad.info 1Backup duplicate site.
Yeadon detailing the Covid lies on The Highwire, June 2021.
Video by Paul Schreyer:
---