'Never Again Is Now Global,' a five-part docuseries directed by holocaust survivor Vera Sharav highlights the parallels between Nazi Germany and global pandemic policies, will premier exclusively, for free on CHD.TV beginning Monday, Jan. 30, at 7 p.m. EST.1Midnight in Ireland

Holocaust Survivors, featured in the docuseries explain how Nazi interventions — including the suspension of freedoms, imposition of lockdowns, coerced medical procedures and identity passports — are similar to modern-day dictatorial constraints on citizens worldwide.

We sat down with Vera at her home… to discuss the docuseries + the importance of disobeying the totalitarian continuum…

Children's Healh Defense
Populations wouldn't go along today, surely?
They just did. For similar reasons as they did then.

Fear. Pseudoscience. Propaganda. Censorship. Coercion. Othering…

Read Filipe Rafaeli's The Day I Understood The Good German. Snippet: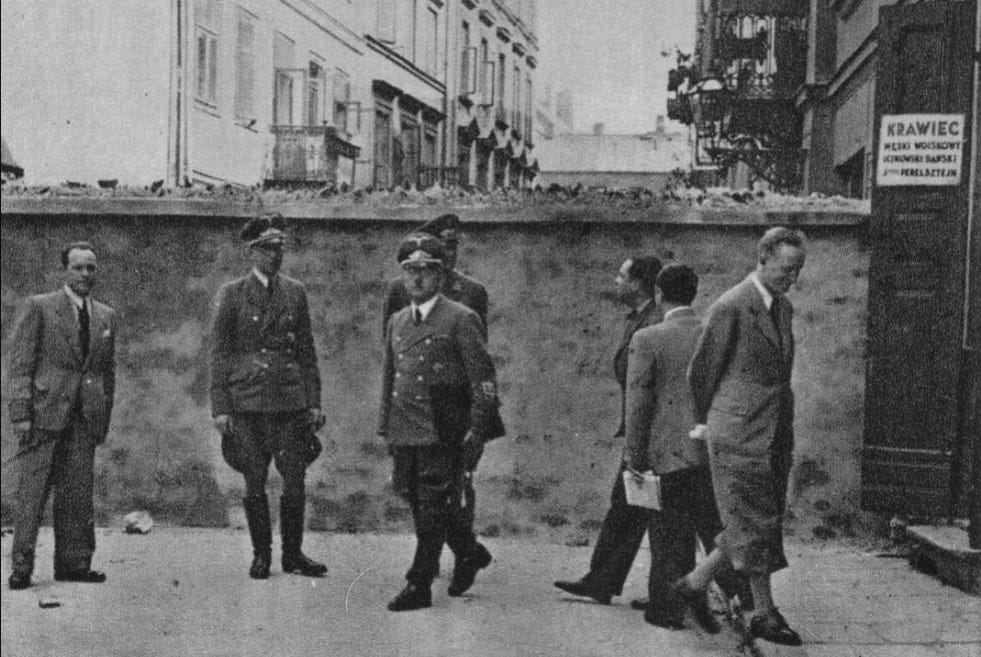 … [Covid-19] Vaccines don't stop infection and they don't stop transmission.

However, on television, the message is different: "The vaccine protects both you and the people around you," said epidemiologist Pedro Hallal on TV Globo, Brazil's largest network… repeating a pseudoscientific consensus created by authorities and massively repeated like Goebbels' propaganda. 

By saying that vaccines protect people "around you," a statement as untrue as the claim that Jews were the spreaders of typhus, you point out who is to blame for COVID-19: those who decided not to get the vaccine…

Filipe Rafaeli (Feb 2022)
Judiciary captured like pre-war Germany?
When you understand how it was done then, you can see it happening today.

If you don't, you can't.

Read Dr Ah Kahn Syed's Die Unfair Arbeitskommission. Snippet:
Australia's "Fair Work" Commission has become a tool of the state. Its capture mirrors Nazi Germany and has worldwide implications for fundamental human rights that everybody needs to understand.

Dr Ah Kahn Syed (Arkmedic)
---
Watch on Rumble | Children's Healh Defense