14.7 million views since Nov 21 premiere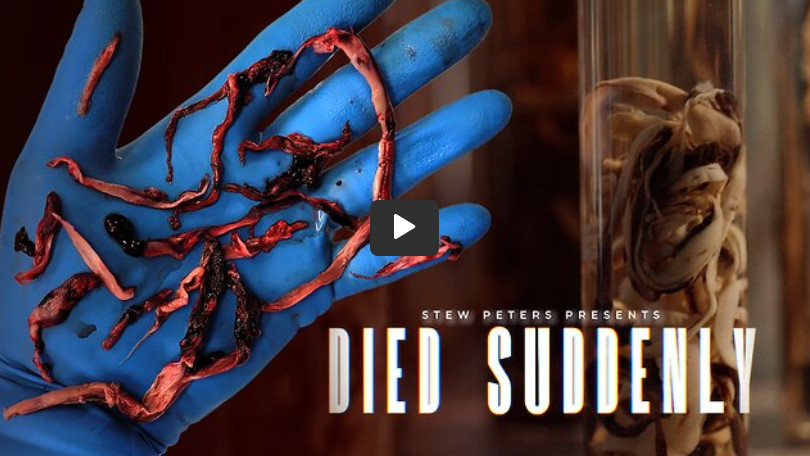 I prefer calmer presentations. Like Anecdotals or Safe & Effective: A Second Opinion.

But so many seem beyond the reach of calm logic. Refuse to even consider the mere possubility – despite multiple, plausible mechanisms of action – that these injections actually might be killing and maiming people…. destroying nervous, cardiovascular, reproductive and immune systems.

So perhaps a dramatic approach is warranted? Maybe, to borrow a pro-lockdown/mask slogan: if it saves just one life, it's worth it?
In a post-fact culture, it's nuanced
As evident from this Dec 21 chat between Christian Morris, Greg Moffitt, John Waters and Thomas Sheridan:
Mark Crispin Miller says:
… watch it as soon as you can—it's a little over an hour—and share it far and wide. Although it makes some trivial mistakes, it is a very solid piece of work…

… this film will open many people's eyes, which is (of course) why I am recommending it. The BBC has joined me in that expectation—which has impelled them… to try to kill it, with this attempted takedown by one Rachael Schraer….
Continue reading

The "Died Suddenly" Movie