with Jessica Rose, Ph.D + Steven Pelech, Ph.D
The two highly-qualified pro-vaxxers recentlly spoke with Bernadette Pajer
innate and adaptive systems of natural immunity1Pajer was involved in getting it officially recognised in the State of Tennessee. Mentioned: "Antibody Deception" with Pelech and Rose
ivermectin helping with RSV and more?2Pajer mentioned this clip from TheHighwire.com
wild spike protein (in the engineered virus)
modified spike protein (from the injections)
Renin-Angiotensin Aldosterone system – RAAS3the Jessica Rose RAAS video on YouTube
VAERS4Vaccine Adverse Events Reporting System – user-friendly summary of its data on OpenVAERS.com – de-incentivised and under-reported
6,000 deaths stopped vioxx – yet 32,200 deaths and mRNA is still going
redefining "vaccine" to protect makers of these genetic drugs from liability
auto-immune triggering
infectious DNA clones 5Rose cites Virology.ws (archive) and a talk with RFK J. Jay Couey, Ph.D., Robert Malone, M.D., Meryl Nass, M.D., Tess Lawrie, Ph.D. and Jessica Rose, Ph.D
impact on fertility6

e.g. 40% of women experience menstrual changes

research projects they are working on
the loss of humanity, ugliness and need for civil discourse
forgiveness… we need to embrace it… for some.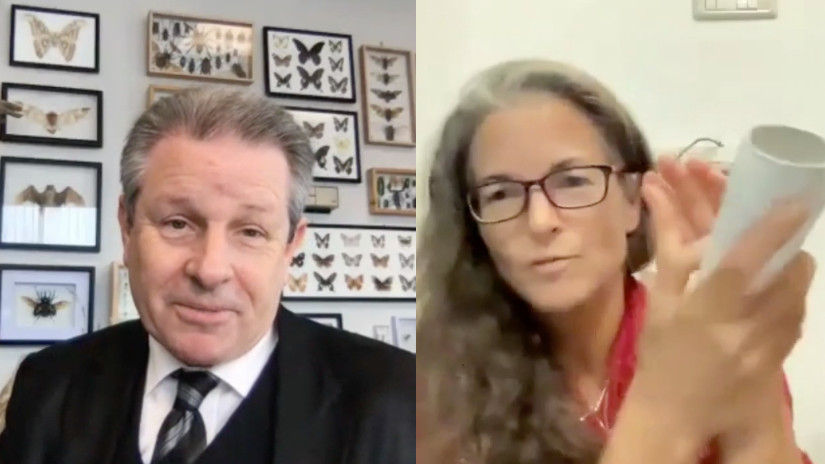 Note: the 6-min break from 54:00 to 1:00:15 features clips from freedom rallies around the world.
---
Watch on ChildrensHealthDefense | Listen on SoundCloud
Featured: InformedChoiceWA.org | CanadianCovidCareAlliance.org