Scared people can be lethal – especially if deriving psychological security from just following orders. Stephanie Warriner's tragic death (killing?), a case in point.

Legal consequences for those directly involved in the incident?

None, apparently.

Because a judge quashed the case… "despite the available video footage, two security staff who testified the accused placed weight on her upper body while she was held chest down, a forensic pathologist who testified Warriner would still be alive had she not been restrained that day — and revelations one of the guards admitted he falsely claimed Warriner threw the first punch."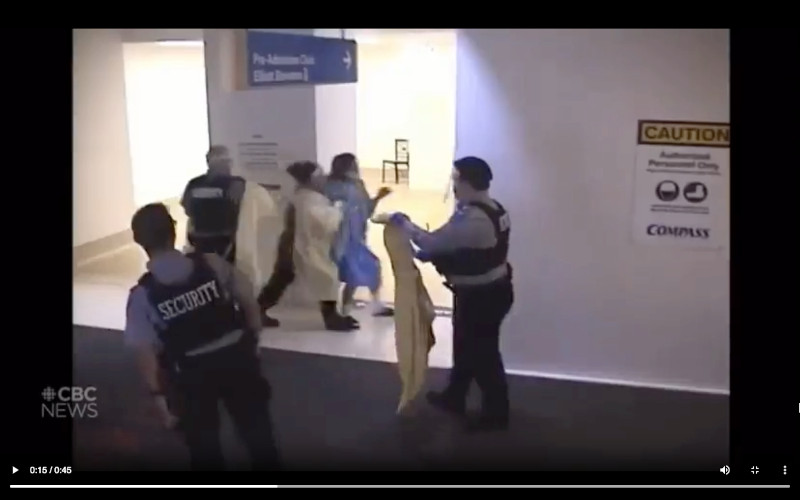 … 10 May 2020. Stephanie Warriner, who had chronic obstructive pulmonary disease (COPD) attended Toronto hospital because she was struggling to breath[e]…

Sitting in the hospital lobby she committed the terrible anti-science crime of wearing her mask around her neck.

… People have been told that useless masks will stop people transmitting a virus. There's no need to go into the science of it but let's put it this way, an asbestos removal man doesn't wear a loose piece of cloth to stop him getting lung cancer.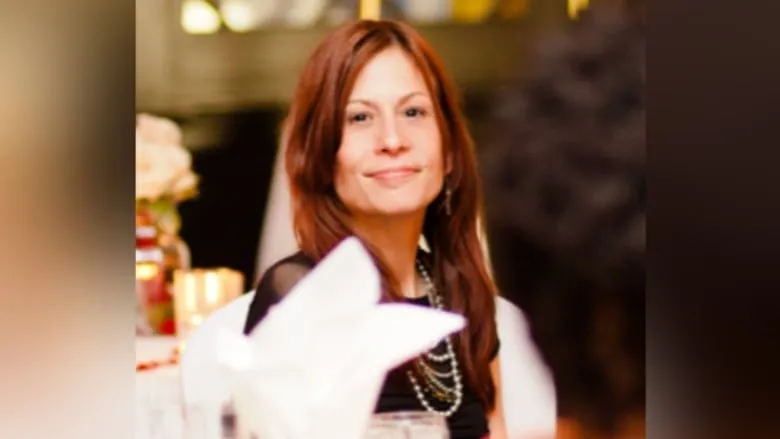 Sadly, Stephanie died on 27 May, 16 days after the incident…

… lost her life because of anti-science. Anti-science, together with fear, made people believe that the world would end if a piece of cloth was not worn on one's face correctly. It also gave the power-hungry an excuse to target people who were just minding their own business.

Naked Emperor